Convenient Vienna Airport Parking: Save Time and Money on Your Travels

Parking at Vienna Airport – Cheap at TOM Parking
If you're traveling from Vienna Airport in the near future, you should think about parking. Because parking at the airport can quickly become expensive. In the following, we present an alternative: TOM Parking – an affordable parking lot near Vienna Airport. Learn how to park here and what advantages the parking lot offers.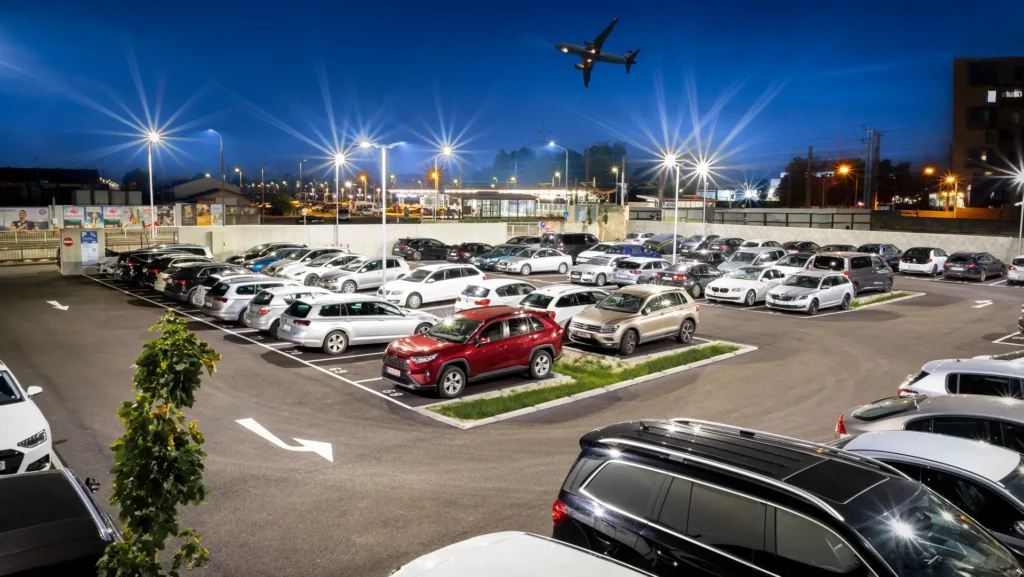 TOM Parking – The perfect parking lot near Vienna Airport
TOM Parking is a good choice for you if you are looking for cheap parking near Vienna Airport. The parking lot is just a few minutes away from the airport and offers an excellent service. You can leave your car in a guarded parking lot and you don't have to worry about anything.
Save real money with TOM Parking
So if you want to save money and start your stay at Vienna Airport relaxed, we recommend you to use TOM Parking. In summary, TOM Parking offers a cost-effective alternative to parking at Vienna Airport. With a guarded car park and the possibility to book in advance, TOM Parking is an ideal choice for you if you want to save money and start your stay at Vienna Airport relaxed.
The parking rate at TOM Parking starts from € 6.49 per day (Prices vary between €6.49 and €8.49 per day depending on the month and occupancy. For up-to-date price information, please visit our Reservation page and enter the desired date). With these savings, you can treat yourself to something special during your trip or simply save money. So don't hesitate and book your parking space at TOM Parking today!
Plan your parking duration individually
Easy parking at Tom – you can plan your parking duration individually. The fee depends on the number of days you want to park your vehicle at TOM Parking. You can easily indicate the parking time through our booking platform. The parking lot is open for you 365 days and 24 hours. This way, we can meet all your requirements, even regarding opening hours.
Easy access and ideal transfer to Vienna Airport
TOM Parking is very easy to reach. Your vehicle will be detected by license plate recognition upon entry. If you prefer to use public transportation, you can take the Kaiserebersdorf S-Bahn, which is located directly opposite TOM Parking. You do not have long outdoor walking distances. In just 9 minutes (3 stops), you can reach the terminals of Vienna Airport directly. You can find the ÖBB timetable directly on the ÖBB website.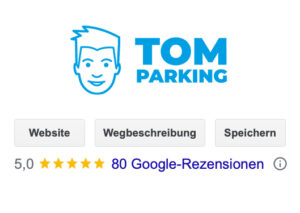 Customer reviews
TOM Parking was rated as excellent by our customers:
"We were very satisfied with TOM Parking. The car park was clean and well lit, booking was easy the transfer to the airport with the S7 opposite was fast and uncomplicated." Anna M.
"Simply super! The transfer to the airport is less than 3 minutes away from the car park (duration of the trip as described on the homepage). The telephone contact was very friendly, the booking smooth, uncomplicated and fast via internet. A real insider tip!" Tobi S.
"The location of the parking lot right next to an S-Bahn station is extremely convenient. The drive to the airport took only 9 minutes. Even with heavy luggage, the journey to the airport was pleasant. We will definitely start our next trip from here again." Michael H.
Read more reviews on Google
CAREFREE PARKING!
ONLY 3 STEPS 2. PARK
Park in a parking lot of your choice.
Your license plate will be detected by camera at the entrance. 3. TRAVEL
Directly across by S-Bahn in just a few minutes to the airport or directly to the center of Vienna.
Transfer to Vienna Airport

Conclusion
In summary, TOM Parking offers a cost-effective and secure alternative to parking at Vienna Airport. With a guarded parking lot, the option to reserve in advance, and the S7 rapid transit station directly opposite, TOM Parking is an ideal choice for anyone looking to save money and start their stay at Vienna Airport in a relaxed manner. Take advantage of the benefits of TOM Parking and book here. Price: From € 6,49 / Day.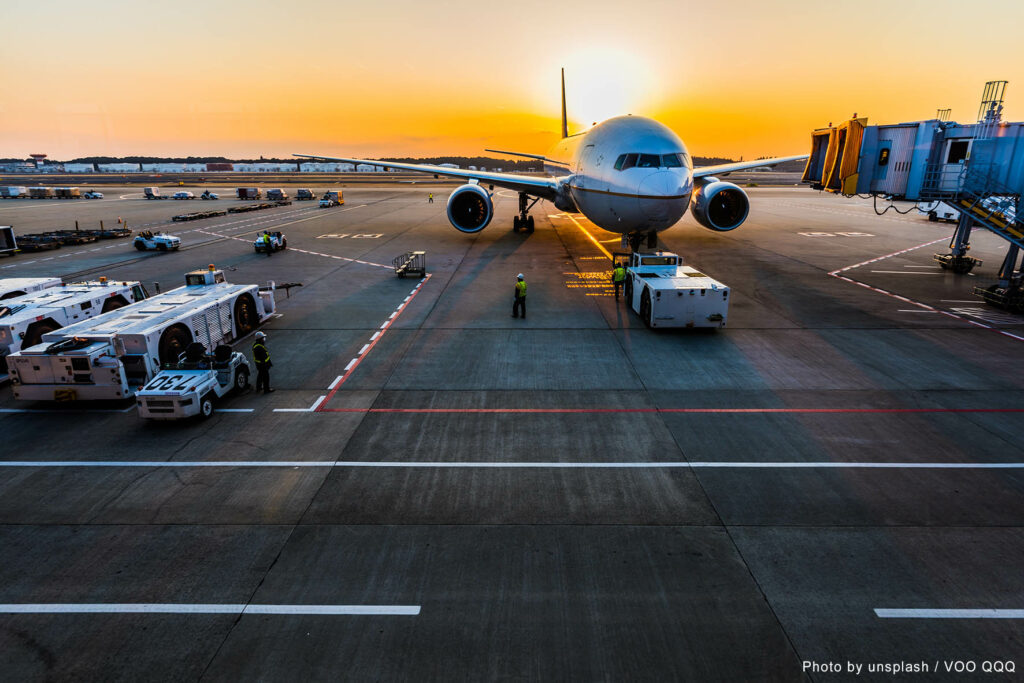 Vienna Airport overview Information

Vienna Airport is located approximately 18 kilometers southeast of the Austrian capital Vienna. It is connected to the Vienna transport network via the A4 and A23 highways as well as the S-Bahn line S7. Vienna Airport is the largest and most important airport in Austria and, with over 31 million passengers per year, is one of the largest airports in Europe.
Vienna Airport consists of a terminal building with four levels and two piers, which have a total of 67 jet bridges. In 2012, the terminal building was expanded with a new area that provides space for additional check-in counters, restaurants, and shops. In total, Vienna Airport offers passengers more than 180 shops, including duty-free shops, souvenir shops, fashion stores, and a supermarket. The airport also has a lot to offer in terms of cuisine, ranging from Viennese specialties to international cuisine.
Vienna Airport is served by many airlines, including Austrian Airlines, Eurowings, Lufthansa, Ryanair, and Wizz Air. Most flights go to European cities such as London, Paris, Rome, or Barcelona, but there are also long-haul destinations such as New York, Dubai, or Beijing. In total, Vienna Airport has about 90 airlines that fly to more than 200 destinations in over 70 countries.
To make the stay at Vienna Airport as pleasant as possible, the airport offers numerous services, including Wi-Fi access, ATMs, baggage storage, a hairdresser, a pharmacy, and a children's playroom. For business travelers, there are also numerous conference and meeting rooms available.
If you have some time before your departure, you can use the visitor terrace at Terminal 3. From there, you have a good view of the airfield and can observe the hustle and bustle at the airport. There is also a restaurant and a café where you can relax and have a drink or a meal.